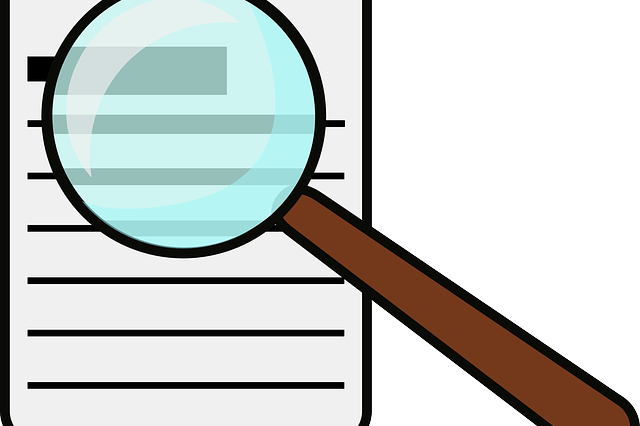 7 Common Things That Fail a Home Inspection
There are quite a few potential issues that you need to be aware of as a homeowner. Especially if we're talking about houses, the structure is far more complex than people usually think. Of course, you cannot know every single thing that could go wrong. However, informing yourself about the bigger things that could go awry should be a given. Whether you're doing this to live in a safer home, trying to sell your house or buy a new one, or even not fail a home inspection, make sure to do thorough research. Here's an introduction that should give you a solid base.
1. You could fail a home inspection because of structural issues
The home structure issues are mostly seen in the attic and crawlspace and generally include the foundation, basement, roof, framing, and walls. The problems arise when the girders, trusses, or joists aren't properly cut. If you need to repair them, the cost can significantly vary (between $5,000 and $30,000). Make sure to find someone competent and get a second opinion.
2. Roof problems are serious
Having roof problems can be pretty problematic. If your roof is outdated, shingles are broken, flashing is incorrect, or it has dry-rotted boots around the vent pipes or the chimney, you're in for a ride. When you check your roof, make sure to do a video pipe inspection as well. If there are any problems, call up the roofing company that did your roof. Some companies have 30-year warranties, which you can take advantage of.
3. Water damage and drainage issues can lead to other problems
Although it doesn't sound that bad, water damage and drainage issues could be severe. You would not only fail your home inspection, but you could be in serious danger. These types of problems affect your whole home. It can be a result of anything from roofing problems and plumbing leaks to poor exterior drainage. It can have awful consequences, so don't hesitate to call professionals to fix it straight away.
4. The danger of electrical problems
If you're worried about failing a home inspection, you should also check for any possible electrical problems. They can be very hazardous, which is why you should consult with an experienced and licensed electrician. If you live in an older home, electrical wiring is more likely to be faulty and outdated.
5. Plumbing issues need to be tended to
Plumbing problems can be anything from a minor issue to a great deal of trouble. Your whole house plumbing system could need replacement. These issues can lead to mold or rot that can find its way under your flooring. Inspectors also often check the Polybutylene pipes if you own an older house. Simple plumbing repairs aren't really the problem, but the pipes, especially those under your home, are challenging to inspect.
6. Termites or other pests must go
The damage that termites can leave behind is dreadful. It can also be insanely expensive to fix and repair everything that's been affected. Before your home inspector comes, have your home examined for termites as well as other types of pests. Why fail a home inspection for something as silly as this?
7. Moldy homes are health hazards
Generally, when we think about harmful mold in our homes, we instantly think about black mold. However, if any mold makes its way to our houses, it can be perilous. Moldy homes are no joke since prolonged exposure can lead to severe health problems. To avoid respiratory problems, headaches, skin irritation, as well as failing a home inspection, make sure to double-check your house for mold.
Be fair if you're moving out of a place
If you're moving out, don't simply vanish and leave whoever comes next to fend for themselves. This is quite common with people who are moving out of New York. Relocating from NYC can be pretty hectic and busy. However, you shouldn't use this as an excuse to be rude and leave
some serious issues for the next person that'll be moving into your New York apartment. Before you leave the Big Apple for some place more quiet, organize a home inspection and get everything in order.
Things you can do on your own before the inspection comes
Replace fixtures
You can always prepare or replace broken or damaged light fixtures and avoid worsening the overall impression on a technicality. Reinstalling fixtures is something that we can mostly do ourselves.
Invest in high-quality equipment
Once a home inspector makes their decision, you can invest in the things that need fixing and not have to deal with them for a long time, or you can scamp it to pass the inspection. It's your call.
Don't play with DIY-ing
Many people try to DIY different parts of home maintenance. If you don't have experience in something, don't take chances. Not only could you fail the home inspection, but you could also seriously hurt yourself.
Always hire a home inspector when buying a new home
Sometimes, because people are afraid that they'll fail their home inspection, they put off this process while purchasing a home since they don't want to hear the bad news. However, this is one of the biggest mistakes you could make. Although you like a house and want everything to work out, you need to be realistic and responsible. That's the only way you'll avoid mistakes that could be cardinal.
Things you don't want to hear during an inspection of your new home
There are foundation issues in your home.
We've noticed some molding throughout the house.
You're experiencing roof problems.
You should think about getting a new furnace as soon as possible.
There's a pest problem. Vermin are particularly troublesome.
Your whole electrical system is too old.
If you're purchasing a home and some of these issues fail a home inspection, you can try to negotiate a mandatory fix with the home seller. If you're buying a home for the first time, don't panic if this happens, that's why you've hired a home inspector. This way, you'll have an opportunity to react before it's too late.