Heating & Piping Services
Cozy up to a Warmer Home
As a New York resident, you know how un-brr-able winter can be. But it doesn't have to be this way.
With Ray The Plumber on your side, you can stop suffering through those long, cold months and start enjoying them instead. That's because our service company offers the heating and piping services you and your home need to stay bundled in warmth. This includes:
All types of heating repairs
Steam heat installed and repaired
Frozen pipes electrically thawed
Radiant heat installed
Baseboard & radiators installed
Boilers installed & repaired
Water heaters installed & repaired
Heating zones added
Gas piping installed & tested
… And more!
Crank up Your Comfort With Our Heating Installations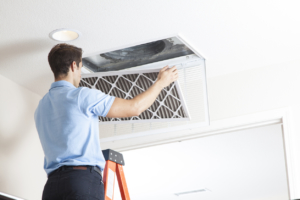 No one likes being left out in the cold—especially when you're indoors! Thankfully, with a dependable heating installation from Ray The Plumber, you can stop your system from giving you the cold shoulder.
To start, our professionals will use their expertise to unearth the best heating system for your home. This is one that's sized properly for your space's layout, yet possesses enough power to meet your comfort demands effortlessly.
But keeping your home comfort from falling through the ice takes more than choosing the perfect system. It requires a proper installation, too. Well, at Ray The Plumber, our gas heating specialists have years of flawless system installations under their belts. So, when you put your trust in us, you can rest easy knowing our experienced installers have your back. Now that's comfort within itself.
Stop Your System From Brr-eaking With Our Swift Repairs
Your heating system is built to overcome winter's wrath, but its reliability will eventually slip. This could put your comfort in the deep freeze until your system's problem is addressed. Luckily, with our quick yet reliable heating repairs, we'll have your system operating again in no time.
Keep this in mind: The sooner a problem is fixed, the easier, quicker and more affordable the repair will be. That's why it's crucial to keep an eye on your system's performance and let us know right away if it starts acting strange.
For your reference, here are some key signs that indicate your system isn't feeling too hot:
Squealing, grating or grinding sounds
Pungent or foul smells
Fluctuating temperatures throughout your home
Failing to produce warm air or reach the desired temperature
Moisture or leakage around or near your system
With Us by Your Side, Conquering the Cold Is Easy
Turn winter from freezing to free of the chills by filling out our online form or calling us at 1.877.CALL.RAY today!